About  Birth Photography
Birth photography is a unique and wonderful way to document your growing family. The birth of your baby only happens once. This is the special moment in your life where you meet that special little person thats been growing inside of you for 9 months and when your child can meet and say hi to their new sibling. You won't want to forget these precious first hours of your baby's life.  At this time, I offer birth photography at home, hospital and in a birthing center.
Why hire a professional Birth Photographer?
Besides your wedding day, the birth of your child is one of the most important days of your life. Hiring a birth photographer frees up your support people and ensures you get those important moments captured. Birth & labor are very unpredictable and therefore these are not typical portrait sessions. The lighting may be dim, and planning what's going to happen can be difficult. We shoot your labor & birth as it unfolds, in a photo-journalistic style.
Whats involved and how do I get started?
Lets meet face to face! I offer a free consultation near my home in Tampa. During this time, we discuss your birth plans, answer any questions or concerns you may have and get to know one another. I believe its important that you be comfortable with every person who is attending your birth. I do not want you to feel like I'm a stranger and I want to know what you need and want from me.  Some moms choose to have maternity portraits done and we can take that time to get to know one another better as well.
Okay, so I KNOW I want a professional photographer to document the first time I lay eyes on my newborn, when should I book you?
Please contact me right away. Due to other sessions I offer, there is only so much time in a month and I will limit myself to only a handful of births each month. From the response I've had thus far, these will fill up fast. I want to make sure that your due date is available. When you hire me, the birth coverage fee is due. This makes sure your date remains open for you. You will have time to select a package based upon your needs and that portion is due near your due date. If you aren't sure whether I am booked or not, please contact me. Depending on the situation, we may be able to make it work. To reserve your due date, I need a deposit and signed contract. The remainder is due at 38 weeks.
What should I expect in the weeks before and the day of my baby's birth?
At 37 weeks I go into "on call" status and I stay on call for you until your newborn arrives.
I arrive when you are in active labor. I ask to be called as soon as you go into labor and once again when you're 4-7 cm dilated, which is when I'll come. I try to be as discrete as possible at capturing the emotions and excitement of the day. I tend to wander around to get the small details around your home that will add to the memories of your day. I'll stay with you till about 2 hours after the birth. We can privately capture the moment between parents and newborn as well as introducing your newborn to your other children.
So, after the birth date, when can I expect to see images of the day?
About 2-3 weeks for the entire gallery depending on the type of session and time of year. All clients are scheduled a proofing/ordering session in your home local where we'll go over the images and discuss what types of products suits your needs best. I will do my best to get you a watermarked photo or two to share with your family and friends. About 4 to 5 days after the birth we can do you in home newborn session and at 3 weeks after birth I am back to show you the birth images and newborn images.
When will I receive all of my images?
About 6 weeks after the birth, you will receive your prints and CD of web images and your slideshow will be available online. You will receive 75-100+ images from your birth. Your images will almost always be black and white. I will occasionally leave one or two in color, but more often then not, they are B&W. B&W images are timeless and classic, focusing on the love of the day.
Don't miss out on capturing your baby's first moments. You can never get them back!
Frequently Asked Questions about the Details
Will photographs from my birth be posted on your website?
Yes, I do post images from the birth on my website, youtube and Facebook page. However, you will be able to view your images before any of them are shared with the public and let me know of any you'd wish me not to share. I completely respect your privacy and want you to feel comfortable with the images that are shared. Only first name of the newborn will be shared.
What happens if my birth goes fast and you miss it?
Typically if I am called at the correct time and am given a reasonable amount of time to arrive at your place of birth I will not miss your birth. If  I miss your birth due to my error (for example: illness, another birth, etc) then you will receive full refund. If I miss your birth because it was too fast or you didn't call me in time, there is no refund and you can apply the session fee towards another session that we offer for your child. I require a reasonable amount of time to rearrange my schedule.
I am concerned about personal shots. I'm not sure that I want these type of photographs, what do you think?
Please don't worry about this. During our initial meeting, we will discuss what you want photographed and what you do not want. Whatever you'd like, I'd be happy to comply with your wishes.
What if I have a C-Section? Can you still photograph the birth?
If you are having a planned Cesarean birth, you will want to talk with you doctor beforehand if they allow a photographer in the operating room with you and other family members. Many doctors and hospitals in the Tampa Bay area do not allow this. But please don't worry, even if the Cesarean is unplanned and it happens last minute, there are still plenty of beautiful moments to capture after the birth.
Summary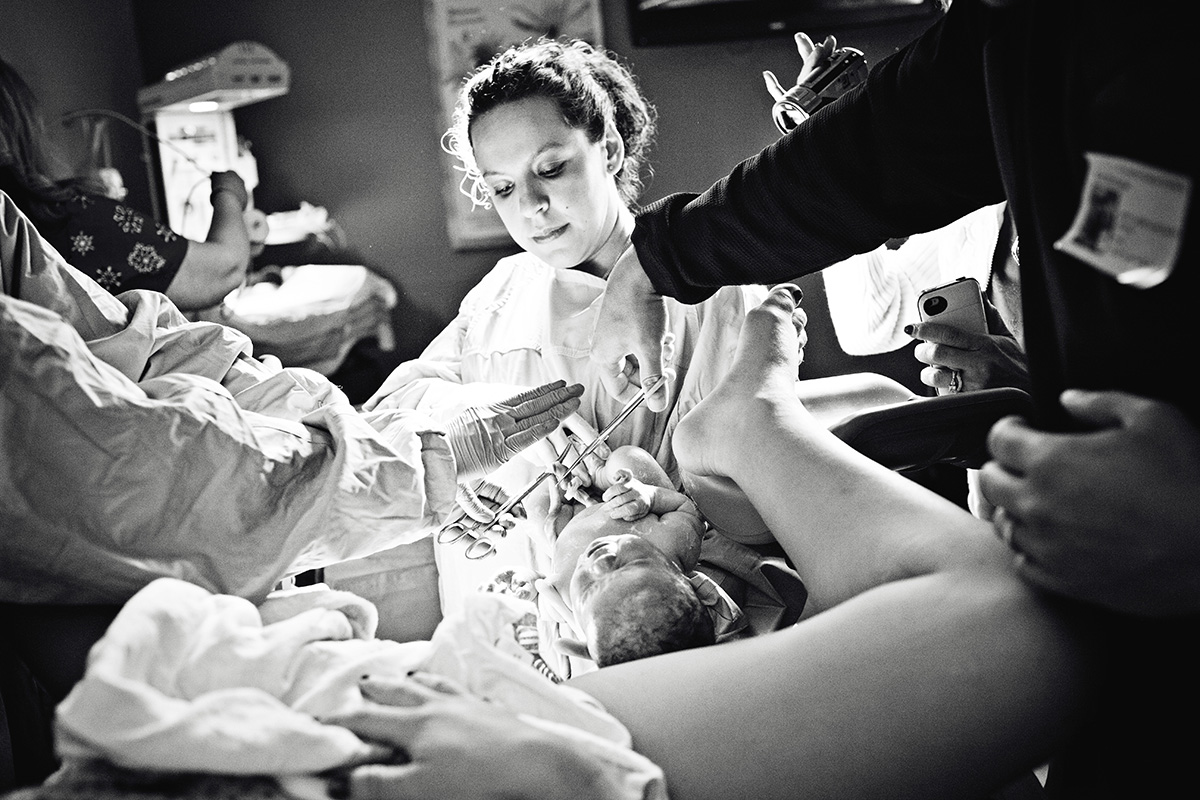 Article Name
Information About Birth Photography
Description
Tampa Bay area most popular Birth Photographer answers everything you need to know about birth photos.
Author